Limited Edition: Franco 920 - Diablo

75% Recycled, vegan, cruelty-free and recyclable

Ethically made in Portugal

We plant 15 trees in Madagascar
Core Features and Certifications
Limited Edition.

Here is our 100% vegan, 75% recycled retro-style Franco 920 sneaker in our red colourway named 'Diablo' - as voted for by you on Instagram.
These sneakers are handmade by fairly-paid local artisans just outside of Porto, Portugal in our small family-owned ethical factory run by two brothers whose family has been making luxury sneakers in the area for generations.

Franco is designed by Trash Planet's team of two, Holly and Jordan in the UK. The sporty upper is made with Oeko-Tex certified luxury recyclable vegan suede and a 100% recycled mesh. The durable lining is 70% recycled corn and 30% recycled PET. The comfortable and removable insole is biodegradable and made from natural fibres. 100% recycled laces.

We'll plant 15 trees for you when you purchase a pair to aid in reforesting mangroves in Madagascar and to make your purchase carbon negative.

Send your old Trash Planet sneakers back to us and get £20 off your next pair as part of our initiative to make sure every sneaker has a chance of being reused and reborn.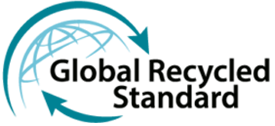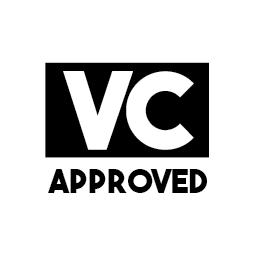 Canvas: 100% made from post-consumer plastic waste as part of an ocean clean-up initiative. The plastic is collected from the sea and then recycled and transformed into a yarn, which we use for our shoes. So far, an estimated 600 tons of waste from our oceans has been cleared up. Made in Alicante, Spain.



Vegan Suede: 100% vegan microfiber. Oekotex 100 Certified and recyclable. Made in La Rioja, Spain.



Sole: Made from 70% post industry recycled rubber and 30% raw rubber. 100% recyclable. Made in Felgueiras, Portugal.



Laces: 100% recycled polyester. Made in Lousada, Portugal.



Lining: Made from 30% corn waste and 70% recycled PET. 100% recyclable. Made in La Rioja, Spain.



Insole: Removable. The base is made from biodegradable plant fibres. The upper layer is made from 30% corn waste and 70% recycled PET and is recyclable. Made in Porto, Portugal.



Insole Board: 100% recycled cardboard. Made in Lousada, Portugal.
TakeBack Recycling Scheme
Send your old Trash Planet sneakers back to us and we'll disassemble them and recycle them. As a thank you, you'll get £20 off your next pair.
Size Guide and USA Size Conversion
Franco fits true to size so keep that in mind; if you are between sizes - size up! Our sizing chart can be found here.
If you're a US size, here's the conversion breakdown:
UK 4 - EU 37 - US Women's 6
UK 5 - EU 38 - US Women's 7
UK 6 - EU 39 - US Women's 8 - US Men's 6.5 - 7
UK 7 - EU 40 - US Women's 9 - US Men's 7.5 - 8
UK 8 - EU 41 - US Women's 10 - US Men's 8.5 - 9
UK 9 - EU 43 - US Women's 11 - US Men's 9.5 - 10
UK 10 - EU 44 - US Men's 10.5
UK 11 - EU 45 - US Men's 11 - 12
If you are still unsure, send Holly a message at holly@trashplanet.co.uk or by clicking here and we will get back to you as soon as possible.
920 is our second Franco collection. Every Franco Diablo will come with this number, which is the date that they were made (September 2020) stitched onto the side tab.
No sneaker will ever be made the same again.
The canvas, vegan suede, and sole can all be wiped with a damp cloth to remove any marks.
TRASH PLANET is the future of sustainable vegan footwear. We were tired of unethically made, unsustainable plastic footwear and bland sustainable styles so we went on a mission to create Trash Planet and redefine sustainability ourselves. It took us on a journey of two years, tens of factories, hundreds of materials, and thousands of miles through multiple countries in a 20-year-old car to make a sneaker we're proud of.
We now create very limited collections of high-quality sneakers that are all vegan, at least 50% recycled and ethically made in Europe. We also plant 15 trees to offset more carbon than ever put out during production, and you can recycle your sneakers with us as part of our TakeBack Scheme to make sure no sneaker ever ends up in landfill.
- 100% Recycled Laces -
1 Plastic Bottle Becomes
1 Pair of Durable Recycled Laces.
We tested organic cotton laces, but they degraded in quality quickly and cotton requires a significant amount of water to produce.
So we opted for 100% recycled polyester laces - they're super durable, easy to clean and stay looking fresh for even longer.
- KENAF AND TREE FIBRE INSOLES -
Seriously Comfortable.
Biodegradable.
Our removable insoles are made with superior natural materials and they're also orthopedic. We don't compromise on comfort.
- Super Chunky Outsoles -
75% Recycled.
0% Compromise on Durability.
2 years of testing and development mean that our iconic soles are optimised to last. We've combined 75% recycled rubber from the fashion industry with 25% high-quality natural rubber to create a superior blend for reinforced strength.
We've also added extra thickness to the most common break points to provide even more support.
- Our Revolutionary Lining -
Corn Just Got Even Sweeter.
Our innovative new lining is a feature in all of our sneakers. It's made from 70% sweetcorn fibres and 30% recycled PET.
Plastic Doesn't Belong in our Oceans.
That's why we work closely with a global ocean clean-up initiative in Spain to bring value to waste. Our mesh is made with 100% recycled plastic and so far an estimated 600 tons of waste has been extracted from our oceans.
Let's take it out and keep it out!
- Trash Planet TakeBack Scheme -
And Fashion Don't Belong in Landfill
Let's make sure our shoes never end up there when you're finished with them. Send them back to us for recycling and get £20 off your next pair of Trash Planet sneakers.
It's our way of saying thank you for helping the planet.
- 15 Trees Planted For Every Pair -
Our War on Carbon
We always want to do better. That's why we'll plant 15 trees for every pair of Trash Planet sneakers that you purchase. But - it gets better. Our mangroves in Madagascar absorb up to 4x the amount of carbon than standard terrestrial forests.
So far, you've helped us to plant over 4,000 trees!
Here's to a greener, cleaner planet!