Our first ever Trash Planet sneaker - the Franco 620. Once they're sold out, no sneaker will ever be made the same again.
These shoes are ethically made by local artisans just outside of Porto, Portugal in our small family-owned factory. All-vegan, locally sourced and made with recycled and recyclable materials, these will make you look good and feel good at the same time.
The tan colour palette is inspired by the cobbled stones that stretch over the Portuguese Algarve, a versatile and on-trend hue that is perfect to match with any look.
The removable biodegradable insole offers maximum comfort, whilst the impeccable finish ensures these sneakers are made to last. The 620 stitching signifies the date they were designed (June 2020). No sneaker will ever be made the same again.
100% Vegan

75% Recycled

Cruelty-Free

Removable Insoles

Lace up

Independently designed in Bristol, UK

Recyclable as part of our sneaker TakeBack scheme in return for money off your next pair

15 Trees planted in our Madagascan mangroves to make your purchase carbon negative

Oeko-Tex 100 certified

Global Recycled Standard certified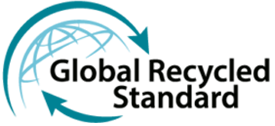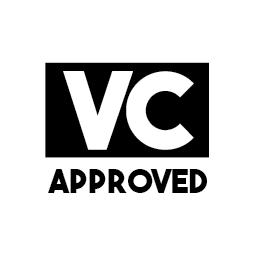 Canvas: 100% made from post-consumer plastic waste as part of an ocean clean-up initiative. The plastic is collected from the sea and then recycled and transformed into a yarn, which we use for our shoes.



Vegan Suede: 100% vegan microfiber. Oeko-Tex 100 Certified and recyclable.



Sole: Made from 70% post industry recycled rubber and 30% raw rubber. 100% recyclable.



Laces: 100% recycled cotton.



Lining: Made from 30% corn waste and 70% recycled PET. 100% recyclable. 



Insole: Removable. The base is made from biodegradable plant fibres. The upper layer is made from 30% corn waste and 70% recycled PET and is recyclable.



Insole Board: 100% recycled cardboard.
TakeBack Recycling Scheme
Send your old Trash Planet sneakers back to us and we'll disassemble them and recycle them. As a thank you, you'll get £10 to £20 off your next pair.
Size Guide and USA Size Conversion
Franco fits true to size so keep that in mind; if you are between sizes - size up! Our sizing chart can be found here.
If you're a US size, here's the conversion breakdown:
UK 4 - EU 37 - US Women's 6
UK 5 - EU 38 - US Women's 7
UK 6 - EU 39 - US Women's 8 - US Men's 6.5 - 7
UK 7 - EU 40 - US Women's 9 - US Men's 7.5 - 8
UK 8 - EU 41 - US Women's 10 - US Men's 8.5 - 9
UK 9 - EU 43 - US Women's 11 - US Men's 9.5 - 10
UK 10 - EU 44 - US Men's 10.5
UK 11 - EU 45 - US Men's 11 - 12
If you are still unsure, send Holly a message at holly@trashplanet.co.uk 
Franco 620 is our first Franco collection.
Every pair has this number, which is the date that they were designed (June 2020) embroidered onto the side tab.
The canvas, vegan suede, and sole can all be wiped with a damp cloth to remove any marks.
Our shoes come with a free 30 day return/exchange policy. You can return your shoes for an exchange or refund via our free postage labels. The shoes must be clean and not worn outside.
For information regarding exchanges, returns, or refunds - please click here.
TRASH PLANET is a small independent footwear business based just outside of Bristol in the United Kingdom. We consider our shoes to be the future of sustainable vegan footwear. We were tired of unethically made, unsustainable plastic footwear and bland sustainable styles so we went on a mission to create Trash Planet and redefine sustainability ourselves.
It took us on a journey of two years through tens of factories, hundreds of materials, and thousands of miles through multiple countries in a 20-year-old car to make a sneaker that we're proud of.
We create very limited collections of high-quality sneakers that are all vegan, at least 50% recycled and ethically made in Europe. We also plant 15 trees to offset more carbon than ever put out during production, and you can recycle your sneakers with us as part of our TakeBack Scheme to make sure no sneaker ever ends up in landfill.